Obstetrics
Congratulations! You're pregnant! At Kirchner Women's Clinic, we are excited about and committed to making your pregnancy experience as enjoyable and stress free as possible. No matter the circumstances of your current or future pregnancy, you can be confident that you will receive comprehensive and personalized care from Dr. Kirchner and her staff. Let our experience and expertise help you through this most exciting part of your life!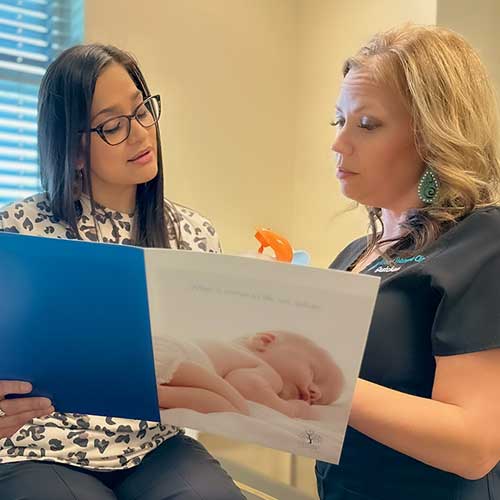 Management for all types of pregnancies
Routine and high risk
Singleton and multiples
Naturally occurring and those of reproductive assistance
Young mothers and women of advanced maternal age
First time moms and mothers of many
We also work with Maternal-Fetal Medicine specialists in the co-management of certain conditions to assure you will receive the best care possible.
Dr. Kirchner looks forward to meeting you and serving as your OB/GYN throughout your life's journey.
Give us a call today! (830) 379-1500

Seguin's choice for Women's Health and OB/GYN services
Schedule an appointment