Patient Information
Kirchner Women's Clinic utilizes an electronic medical record system that allows us to access medical records quickly and securely from any location we may be working. This system allows interaction with our hospital, laboratories and radiology groups in order to efficiently obtain and review the results of the tests we have ordered. It also allows us to directly place prescriptions in the pharmacy, increasing the efficiency and safety of the prescribing process.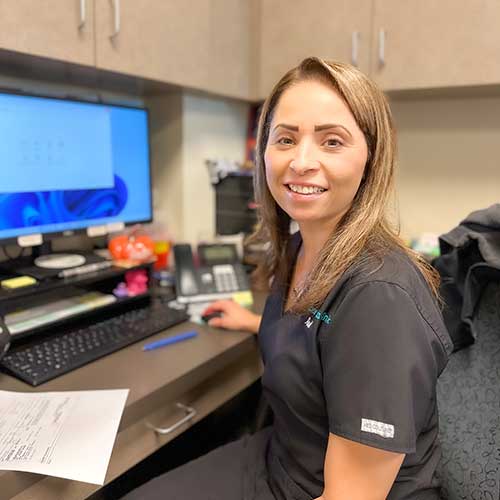 What to Bring to Your Appointment
Your driver's license
Your current insurance card(s) including secondary insurance
All applicable forms pertaining to your appointment, for example:

FMLA, Disability, Return to Work
Please allow 5-7 business days for completion of forms
All forms must be picked up upon completion with a $25.00 processing fee.

Method of payment for co-pays, surgery, pregnancy contracts and/or any in-office procedures that may apply to your deductible
If seen at another facility, please bring reports, results, or records pertaining to your appointment.
If you are a new patient, please make sure you have completed your pre-registration with Phreesia, this will help expedite your intake upon arrival.
If you have not received any request to pre-register within 5 days of your appointment, call the office at 830-379-1500 so we can submit your forms to you to complete as soon as possible.
What to Expect at Your Appointment
For a sonogram you'll be instructed to drink lots of fluid to fill your bladder before the test.
For a Well Woman Exam you can expect a pelvic and breast examination.
Request Medical Records
To request your medical records be sent to our office from another provider, please download our Medical Records Request form. After you have completed the form, send it to [email protected], and we will send it to your provider.
If you have requested records to be sent from Dr. Kirchner's office to another provider, please allow 7-10 business days.
Patient Rights
The Privacy Policy describes how medical information about you may be used and disclosed and how you can get access to this information.
Principles of Patient's Rights and Responsibilities National Health Council
All patients have the right to informed consent in treatment decisions, timely access to specialty care, and confidentiality protections.
All patients have the right to concise and easily understood information about their coverage.
All patients have the right to know how coverage payment decisions are made and how they can be fairly and openly appealed.
All patients have the right to complete and easily understood information about the cost of their coverage and care.
All patients have the right to a reasonable choice of providers and useful information about provider options.
All patients have the right to know what provider incentives or restrictions might influence practice patterns.
Pursue healthy lifestyles.
Become knowledgeable about their health plans.
Actively participate in decisions about their healthcare.
Cooperate on mutually accepted courses of treatment.